| | | | |
| --- | --- | --- | --- |
| | Page 1 of 1 | [ 3 posts ] | |
Author ------ Message
Posted:
Sun Mar 18, 2012 10:49 pm
A LARGE/X-LARGE metal dog crate? I have a bird dog that sleeps inside at night but the pop up fabric crate I have for her is not holding up to her. I can pay up to $50-$60 for one. Thank you for helping me and Bayou.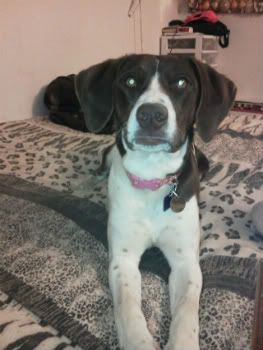 Top
Posted:
Mon Mar 19, 2012 9:16 am
I have a single door, folding, black metal crate, says will hold up to a 70# dog. Still in the box, I bought it used and never used it myself.
If interested, call me 575-313-3343 I will be in town today, I will bring it with me. Call before 10:30 or after noon.
Pat
Top
Posted:
Tue Mar 20, 2012 10:47 pm
I am so sorry I missed this. I ended up buying one at walmart. :( I had tried Freecycle and Grant County Goodies on Facebook. Thank you anyways tho, I really appreciate your response.
Top
| | | | |
| --- | --- | --- | --- |
| | Page 1 of 1 | [ 3 posts ] | |